BY Anthony Campisi | March 30th, 2021
What are your blind spots in marketing and recruiting?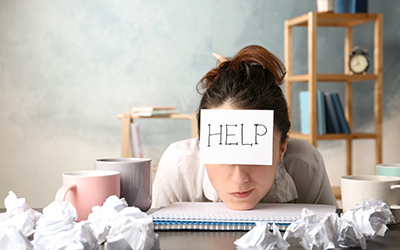 Admissions and marketing working together as a team can be an extremely impactful combination. As partners, you address challenges, lean on each other for help and celebrate wins that come at any cost. Your team can set and achieve goals with a solid roadmap. But when things don't go as planned, or your blind spots in marketing and recruiting prevent you from seeing a clear path, who can jump in to help you?
Just like any famous dynamic duo, at some point, you will face adversity and need support. Even Batman and Robin depended on Alfred Pennyworth for guidance, intel, identifying opportunities for growth and even managing logistics. He often knew what they needed even before they did. If they didn't have Alfred to maintain the Batmobile and cover for them while they were off fighting crime, would they have been as successful? (Truth be told, I'm not a huge Batman and Robin fan, but this seemed to be the perfect analogy. If you have a better one please leave it in the comments!)
Although your team has a wealth of knowledge and experience, you won't always have the solutions to every problem. When you hit a roadblock, you may need to seek help.
Your marketing team doesn't have all the answers
You depend on your internal marketing team for so many things. They work hand in hand with your admissions team to fill your classes. They immerse themselves in the student experience so they can communicate the brand to prospective students. And, they also help you keep an eye on the competition, stay up to date on best practices and even find ways to highlight faculty, staff and alumni.
But they can't do it all alone and they can't solve every problem. Especially now, with limited capacity, bandwidth and constantly changing parameters, your marketing team may require specialized resources to extend their reach or tackle specialized challenges. Enlisting this type of help from a firm that is deeply experienced in education marketing and lead generation, can improve results.
For example, your marketing team may be stellar at conveying the student experience but need a boost in social marketing. Or they are superstars at generating leads but need a more sophisticated way to track funnel activity and evaluate ROI. To take it a step further, this past year has presented challenges that none of us ever thought we'd face, and the educational landscape is completely different. During a time like this, leaning on a partner that has a broader view of how schools are pivoting their marketing and recruiting strategies can be the difference between success and floundering.
Enlisting help can improve morale
When internal teams are taxed, overwhelmed and burdened with too much to do, morale can take a dip. Enlisting help from a firm that can support you – whether that's with lead generation, marketing strategy, call center resources, CRM maximization or campaign optimization – can make a huge difference in how your internal teams function and work together. When internal teams get smarter, their confidence builds, and team morale improves too – which often leads to a better culture.
GPRS is an extension of your team
If you are finding that your team doesn't have it all figured out – congratulations! You're taking the first step toward growth. Enlist a partner that can identify where you need help, offer you solutions and suggest new strategies for setting and achieving your goals. Our Enrollment Growth Diagnostic™ may be just the roadmap you've been looking for. If you're ready to start the conversation, contact GPRS today.