HIGHER EDUCATION MARKETING AGENCY
Creative
Our creative services bring to life the story of your institution and programs. We collaborate with our clients to develop impactful pieces that communicate your unique value to prospective students. Then we deliver that creative through all forms of media.
Our creative services include:
Print Design
The best place to reach your audience may be in a magazine, journal, event program, or on a billboard. You have limited space to capture their attention and get them to remember your brand and your message. Your advertisement must inspire them to take immediate action or stay with them until they are available to go online or give you a call.
GPRS designs print advertising with these facts in mind. Our focus on lead generation makes our design work stylish AND substantive. We deliver print creative with demand generation and conversion being the goal.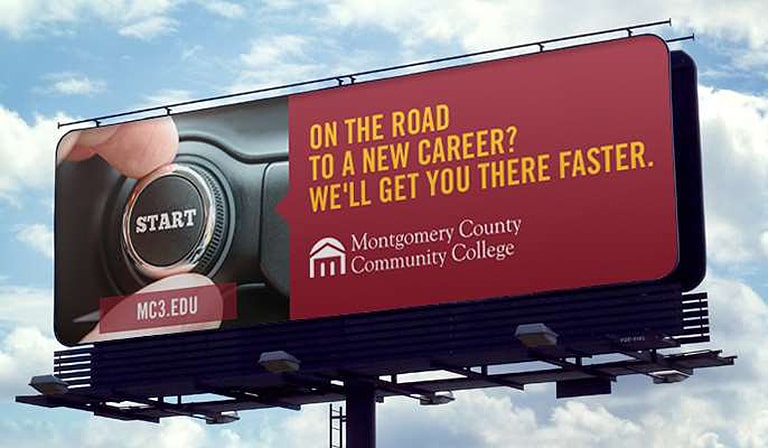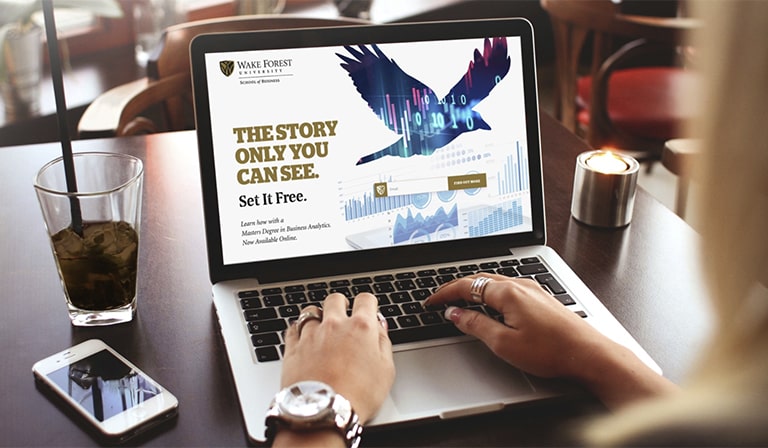 Digital Design
Like print design, having strong creative is paramount to delivering effective digital marketing campaigns. Your target audience can click on another link or go to another page as quickly as they turn a page in a magazine. As a result, digital creative must be engaging and memorable.
Our focus on lead generation and use of proprietary marketing technology ensures that our digital advertising designs are optimized for converting clicks into conversations. We use technology to begin developing your relationship with prospective students well before your first phone call or meeting. Our digital creative is designed for client results not awards (though we've won some of those as well).
Microsite/Landing Page Development
GPRS designs and develops landing pages to capture leads generated by digital campaigns. Landing pages are designed to represent your brand and describe the key attributes that differentiate your institution or program from the competition. Our objective is to align the design and creative with your website to make the page look like an extension of your site.
Microsites may be desired to communicate more information about your institution or program to prospective students. We recommend launching a microsite when more information is needed to convert a lead into a prospect. Also, we recommend microsites when you want to highlight a specific program or communicate with a specific audience while avoiding the distractions of non-related content on your website.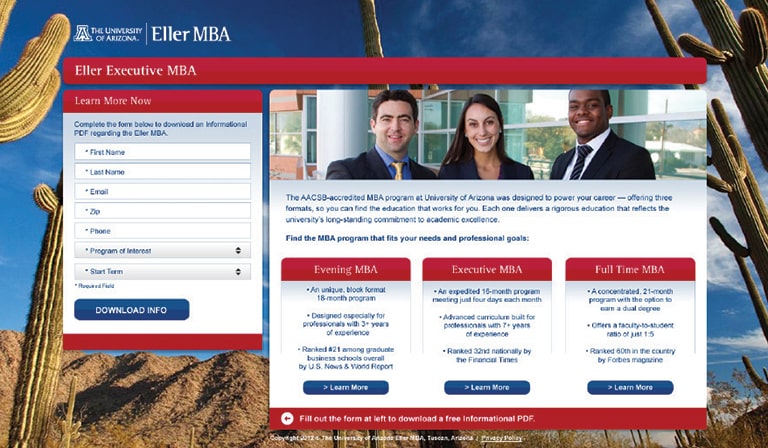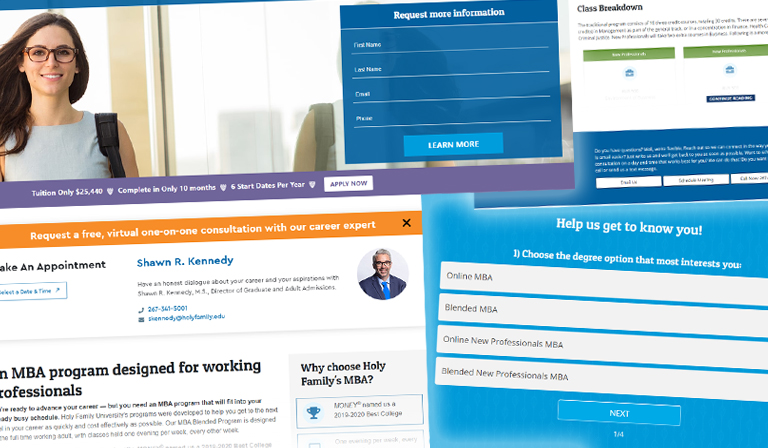 SmartPages™
What would happen if your landing page or microsite could talk to you? What could you do if your site provided you with information on every unique visitor, including those who poke around your site, but don't introduce themselves?
GPRS' proprietary SmartPages™ technology powers the next generation of truly intelligent microsites and landing pages. Every "smart" page visitor is uniquely identified. We track their activity and learn about their interests — even if they skip completing the lead form (aka "stealth candidates"). We provide analytics via GP Insights™ to position your admissions/recruiting team to be aware of unrealized demand and the content that is capturing the attention of prospective students.
If you're looking to launch a new microsite or landing page, SmartPages™ provides an unfair advantage against your competition.
Content Development
Your content plays a crucial role in search engine optimization (SEO) by providing relevant and valuable information to both users and search engines. Well-developed and optimized content can significantly impact your website's visibility in search engine results pages (SERPs). GPRS can analyze your web site and provides recommendations on content changes. We utilize data from GP Insights™ to determine the best keywords to include in your content without compromising the intent of your copy.
Of course SEO isn't the only reason to develop compelling content.  Blogs and social media platforms are also great tools for attracting new students, engaging alumni, and generating support.  GPRS provides content development services for schools looking for help with consistent social media and blog postings that deliver compelling, actionable copy that is current, relevant and impactful.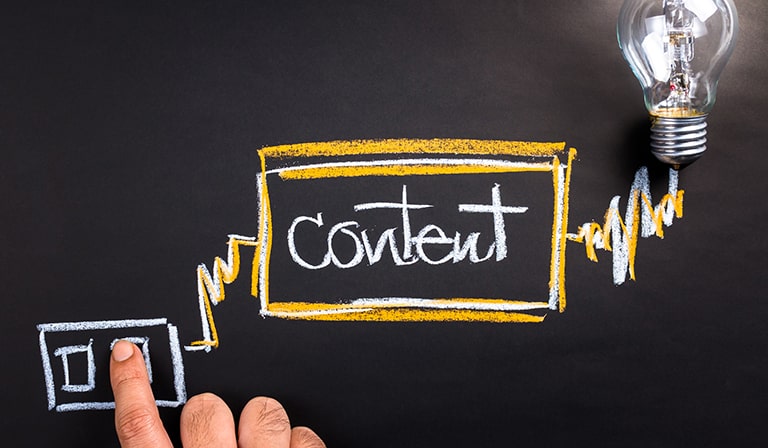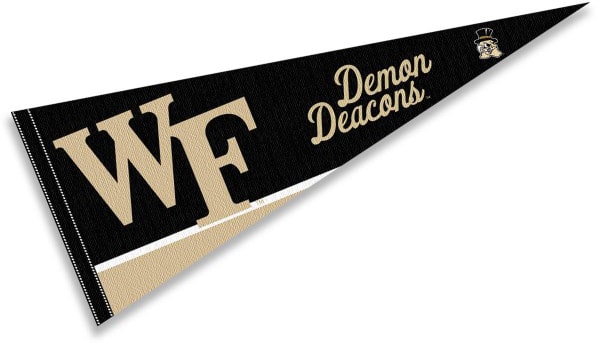 Client Fact
Wake Forest partnered with GPRS to help launch a new Master of Science in Business Analytics online program. Persona development and over 160 individual creative pieces were delivered with distinct messaging to target specific audiences in less than 3 months.
INSIGHTS
Featured
Utilize these cutting-edge strategies and innovative ideas to enrich and fortify your school's higher education content marketing plan.
Read More >
Discover the critical reasons why relying on a local, generalist agency for higher education marketing can put your enrollment goals at risk.
Read More >
Understanding grad school demand generation best practices and strategies can help supercharge your recruitment marketing efforts.
Read More >