BY Anthony Campisi | October 9th, 2019
Embracing the digital video advertising trend for your school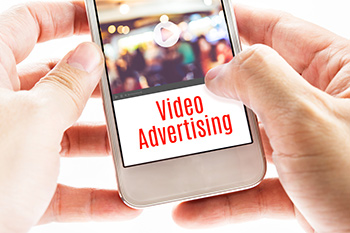 You don't have to be a marketing pro to notice that video ads are taking the digital advertising world by storm. It is likely that 50% of your social media feed is populated with videos or that a friend or colleague has recently shared a video with you on their phone or computer screen. Although video advertising can work for any company in any industry, it's becoming imperative in the higher ed world because of the personal scale connection required for large buying decisions like a degree.
Here are 4 reasons to embrace the video advertising trend:
Attention spans are getting shorter and shorter
Connecting visually can form stronger relationships
Social media is dominated by video, especially Snapchat, Instagram and Facebook
Customers expect it and your competition is doing it
What are video ads and how do they differ from the videos you have on your YouTube channel?
Video ads are shorter and more succinct than the traditional 3-5 minute video you have on your website or YouTube channel that tell about your program, the benefits of your school or highlight a professor or student testimonial. Don't misinterpret – those videos still have a place and purpose. But for marketing strategies, advertisers are starting to opt for 30 second video ads (like a traditional commercial) or 10-15 second micro-videos that can be produced in a series. Although you may have many points to make, you can do this over time with varied versions of video ads pieced together to form a journey for your prospective students.
Secrets to successful digital video advertising
Although you may be ready to jump on the video ad bandwagon, you can't just do it haphazardly. Consumers are smarter than you think and they can recognize quality in an instant. Additionally, they can make snap decisions on your brand so you want each interaction to be a quality experience. Here are some keys to creating good video advertising:
Mix and match lengths; vary with 10-30 second videos
Keep the message simple – you don't have to say everything, just say something that spurs their interest
Make sure it can make an emotional connection without using sound since many people browse on silent mode
How to integrate video into your marketing strategy
When you're developing your marketing strategy, it's critical to examine your target market, pick the right channels and develop messaging that supports your programs key features and benefits. Make sure that your messaging is conducive to video, distill your information into key points and even use existing video footage pieced together to showcase your school in a way that maintains your brand.
If you're looking for ways to integrate video advertising into your school's marketing strategy, contact GPRS today.