BY Anthony Campisi | August 10th, 2022
Highlighting career services in your marketing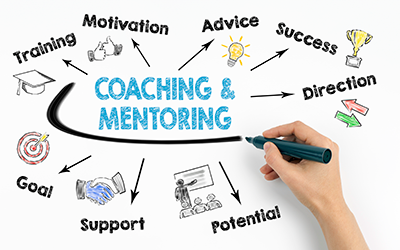 The recent GMAC corporate recruiters survey states that 92 percent of corporate recruiters and 95 percent of staffing firms expect to hire MBA graduates this year. What's more, 87 percent of corporate recruiters say they are either confident or highly confident in business schools to prepare students for success in their organization.
This is great news for students, and even better news for business schools. With the market holding a place for them, they can be assured that their investment will pay off. But even though availability is high, the success of your students is based on them selecting the right match for them. Allowing them the opportunities to explore their options while in school and ultimately select a firm that is the right fit for them requires coaching and guidance. If your school offers career services, now is the time to highlight the process so it can help prospects understand how you'll help them compete and forge their unique career path.
Employment and internship report
Consider pulling together data for the past 2-3 years that showcases the industries, firms and titles of students hired from your school. You can include metrics such as internship offers, job offers post-graduation, salary, firms, locations and job types. This gives a well-rounded view of the results of your program as it relates to the end goal – a job that will recoup their investment and pay dividends for the future.
Employer testimonials
If you work with loyal employers or recruiting firms that have routinely hired your students, consider asking them to give a testimonial. Hearing from an employer what types of attributes your graduates display will inspire and encourage prospects who are considering your program.
Alumni profiles
Utilizing alumni with impressive career successes can be one of the biggest sellers of your program. In past blogs, we've discussed using alumni profiles to tell your story. To highlight your career services, ensure that your story shows the guidance they received from your career coaches along their journey. Also be sure to showcase how well networking can work.
Career coaches
Hearing from the career coaches themselves can be important for prospects considering your program. To give your coaches a forum to communicate their approaches, you can try a blog on interview tips, a brochure outlining the process and even a dedicated portion of your website to outline how prospects can construct a career plan.
Career paths
While some students seek out business school with a defined career goal in mind, many are looking to create a new path. Perhaps your prospects like their industry but want to shift their functional role. Others may want to shift careers completely, or get promoted into a new area of their company. Career pathing is perhaps one of the most intriguing elements of business school as students find new interests and explore their strengths. Be sure that you are communicating how you will help guide them on their journey to give them confidence to select your school.
If you need help determining how to highlight your program's strengths, like career services, in your marketing – GPRS can help. We have worked with over 150 programs and have insights into program branding and how competitive schools are using digital advertising to position themselves in the market. Contact us today to start the conversation.