BY Anthony Campisi | April 17th, 2023
Constructing a landing page for conversion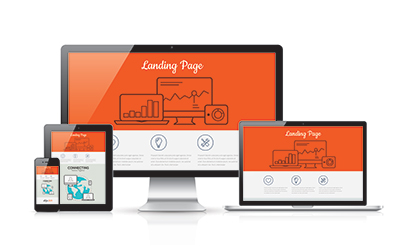 Regardless of how impactful the messaging within your digital marketing campaign is, if your leads don't have an optimized and user-friendly place to land, you risk losing them. If it's the first time they are engaging with you, you've done the hardest job which is to grab their attention. But the next step is to make sure that experience is consistent when they click on your link so that you can secure their interest and action. Here we cover why it's important to invest the time it takes to build a solid landing page and ways to optimize it for success.
Why invest in a landing page?
While you have spent a lot of time building and optimizing your school's website and it may be seen as the primary source of information for your prospects, it's not always the right place for them to land after they've seen one of your ads. Custom landing pages can offer you and future students a simple solution to the specific information they seek and create a gateway to the information-gathering stage. Not only is it helpful to your prospects, but a landing page that routes to your CRM can quickly build your funnel and help you track the ROI of your marketing campaigns. Read more about how to optimize your prospects' experience with a customized landing page.
How to construct a robust landing page
When you're creating your landing page, think about it from your prospective student's perspective. What are the 2-3 key takeaways you want them to know about your program? And what is the action you want them to take? These critical questions can help you in making your information hierarchy user-friendly and your call to action clear and simple. In addition, make sure that you are not overwhelming them – keep it short and sweet and allow them to request information without filing in too many fields (a good balance is a maximum of 3-4). Read more about tactics to ensure a smooth user experience on your landing page.
If you're looking for an agency that is well-versed in digital campaign planning, set-up, tracking, and real-time optimizations, GPRS is your partner. We can help you create a strategy to collect data and track leads so you can fill your funnel with qualified inquiries. Get in touch to start the conversation.