BY Anthony Campisi | October 29th, 2021
Seize the momentum of master's in management program popularity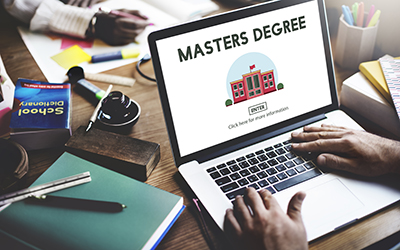 According to a recent article in the Economist, the popularity of Masters in Management (MIM) degrees is showing no signs of slowing and may even be pandemic-proof. The reasons? Many people have recently reassessed their lives, decided to further their careers and are seeking ways to boost their resumes, skillsets and networks. MIMs often require less work experience, especially for post-undergrad programs and are also less expensive and time consuming than an MBA. And then there's the skills gained during the program and an attractive high post-graduation salary to put the icing on the cake.
So during uncertain times, while people are still investing in their education to build business skills and their network, how do you take advantage of the momentum and capitalize on your MIM programs?
Segment your audience
While the MBA often requires a few years of work experience and is seen as a career accelerator, MIM programs often serve as a kickstart to a career that is just beginning. It's important that your marketing department do some research into the target mindset for each demographic and develop separate marketing strategies for each segment including age, undergrad degree and years of work experience.
Creating personas can also help. When you do a deep dive into what your audience is thinking and their stage of life, you can address the barriers to their decision making processes. For example, if they're worried about getting a job, you can highlight your internship program. If ROI is the question, make sure you provide factoids on how long it might take to recoup the investment. Developing personas can also help your internal marketing and admissions teams collaborate to prioritize your messaging, media strategy and tactics.
Target your media
When you are thinking about where your prospects are hanging out online, it's important to consider their generation and career stage so you can choose the right platforms to suit their preferences. Although age isn't the only factor, it is extremely important for online habits. For example, if your prospects are 30 and under, you may consider Snapchat or Instagram. For the 30-45 set, LinkedIn and Facebook may be your best bet. For 45-60+ Twitter or LinkedIn are solid choices because they also deliver news content. For all ranges, targeted Google AdWords campaigns can be successful. Additionally, you may think about how email vs. texting can play a role in how you get in touch with prospects.
Either way, navigating the generational divide can be extremely complex. In a recent blog, we discussed using segmentation and your CRM to bucket your communication strategies. For emails, if you have a birthdate or years of work experience, you might be able to use that knowledge to craft different messages aimed at core motivations.
Guide your prospects through the selection process
Regardless of how a prospect makes their way to your website, you can't assume that they already know which program is right for them. It's your job to make it clear to them where they fit before they make it to the "request information" step. If it's not clear on your website which programs offer certain skills to which demographics, it's possible you will lose them. Consider optimizing your website content with a "which program is right for me" tool. This could begin with a simple landing page or a survey they take to help them identify their path.
As you're segmenting your audiences, creating communications that are aimed at certain demographics, and finding ways to promote your best programs, having a trusted partner by your side can enhance your success. GPRS has worked with many schools to create, deploy and optimize their marketing and recruiting campaigns. Start the conversation today.