BY Anthony Campisi | October 18th, 2022
How well is your website equipped for helping your school meet enrollment goals?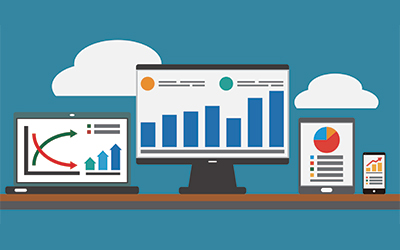 Your website is your number one vehicle of communication with prospective students. It's the first place they land when starting their research and it's the last stop on their journey toward creating and submitting an application. Although there are many other touchpoints throughout the admissions process — personal conversations, campus tours, events, etc. — your website is the key to communicating your brand and helping you meet enrollment goals. As a result, it's important to treat your site as a critical team member and make sure it has all of the resources it needs to accomplish the task at hand — landing your next seated class.
Within your website, the active enrollment pages that contribute to your prospects' decision making-processes need to be top performers. Here we will examine the ways that you can evaluate and optimize them (at least on a monthly basis) so they can help you achieve your goals.
Engagement
The true test of how well a page is performing is related to user engagement. The longer a prospect stays on your page, the better because this means they are engaging with the content. In addition, you'll want to track how many (and which) links they click on and their scroll rate if your analytics allow it. Some platforms even give you the ability to apply a heat map to a page so you can see which areas, sections, and menus are the most used.
Another test of engagement is bounce rate which is defined as the percentage of people that visit your page without taking an action or entering your site and then immediately leave. Often this is measured on the site's main entry points like the home page or admissions page, however, you can also track your pages that are intended to spur action. If you see a high bounce rate, for example, on your application page, it could signal that people need more information from the previous page before making that decision.
Traffic
Traffic to your site can be deceiving. In addition to ensuring that your reporting dashboards are set up to capture accurate information, you always want to evaluate the data you receive in the context of your marketing campaigns, your spending, your recent optimizations, and market trends.
Daily, you'll want to capture page views so that you can view your trend line over weeks and months and also capture any spikes that may be related to campaigns. Be sure that you're examining your total page views, unique visitors, and new visitors. You'll also want to review the data on how people came to your site – organically (through search-optimized content), or through paid media, email campaigns, digital marketing, referrals, or direct links.
Functionality
Just like you might tidy up your house before inviting your friends over for a dinner party, the same applies to your website. Although this may seem obvious, it's not always a step that schools take before launching a large campaign or creating an email flow that links to your site. It's a good practice to review your site's functionality reports at least monthly to ensure there aren't major 404 errors or problems with load time that could be easily fixed by cleaning up backlinks or reducing photo sizes.
If you need help determining how well your website is optimized to help you meet enrollment goals, or need assistance with SEO, GPRS can help. We have worked with over 60 colleges and universities and have insights into site functionality and how to leverage your site's data and analytics to ensure peak performance. Contact us today to start the conversation.