BY Anthony Campisi | January 15th, 2020
New Year. New Leads.
If your program's New Year's Resolution is new leads, better leads or more leads, read this first!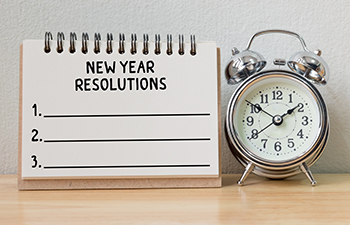 An age-old debate in higher ed is whether to focus on quality or quantity of leads to obtain the right amount of applicants, and ultimately, seated students.
One party may say quantity is more important because it's all about volumes and ratios. For example, if you need 100 applications, you have a better chance with 1000 leads than with 500.
While another party may focus on quality. For example, if you need 100 applications, 1000 leads won't do you any good if they aren't qualified, and you're better off with 500.
And this doesn't even begin to cover the budget implications.
So, who's right? The answer is both. You want more leads, but you want them to be right for your program.
How do you set out on a path to increase your quantity AND quality? Here are a few pointers we've gleaned over the past close to 20 years of working with higher ed institutions to grow their enrollment.
Your target matters
Start here. One of the most important pieces of any strategy is developing a detailed description of your target that everyone agrees on. You can create personas, develop a detailed flowchart, or even write it on a Post It note. Key attributes to consider are:
Demographics: age, gender, geography, undergrad institution or advanced degrees, military, etc.
Psychographics: career stage and goals, mindset on advancement, where they spend their time online, what's important to them, etc.
And once you have your target nailed down, don't compromise. When you're developing a marketing strategy, it's easy to stray away from your primary focus (which is the prospective student) because of a sales call that sounds enticing, or a "deal" on marketing. But when you make compromises to save money, it can end up costing you.
How (and where) you get your leads matters
A qualified firm can help you determine your strategy once you've narrowed in on your target. But even if you are doing it yourself, choosing the right platforms is imperative. Otherwise, you may feel like you're just waving a banner on the side of the road. Some ways to get started in developing your digital marketing strategy are:
Conduct an audit of past performance for certain media your school has used
Do research on where certain demographics are spending their time online
Get in the mindset of your target – think about their barriers, goals, limitations
Buy media through reputable sources
How you nurture your leads matters
Obtaining leads is only 50% (or less) of the equation. Once they've entered the funnel, how you communicate with them and nurture them through the final transaction can make more of a difference than how you found them. And sometimes, a lead who was on the fence can be swayed with a carefully crafted nurture strategy like:
Using your budget wisely matters
It is a myth that budgets are the only determining factor for marketing success. A well-placed digital media buy based on a sound strategy and tracking your ROI throughout the campaign can give even the smallest budgets a leg up in competing for leads. And allocating some dollars each year for testing can also give you an advantage as you try new things and innovate your marketing.
If you need more ideas on how to find the right balance of lead quantity and quality, selecting the right digital advertising channels for your target and personalizing communication for your prospects, contact GPRS today. We can help you develop a plan to fit within your strategy and budget.