BY Anthony Campisi | March 11th, 2020
Create a cohesive experience for your prospects – align your online and offline messages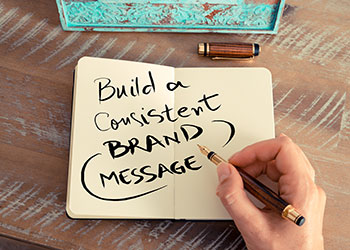 In education, you are not just selling a degree – you're offering an experience, a network, a path to advancement and a sense of accomplishment. So, when connecting with prospective students, it's key your online and offline messages are consistent.
If you're like many schools, your marketing (both digital and traditional) is the first experience your prospective students have with you, giving them a reason to do more research. If they like what they see, they may engage with admissions, attend an event and visit campus.
Some may see it as a page right out of Branding 101, but making sure that all of these touch points align can make a huge difference in how you are perceived by your prospective students and can either encourage or discourage a future enrollment.
Make your online experience match up to other forms of advertising
By using your website as the primary means of communication, you are ensuring information about your school is always accessible (24/7 and in any location). But it can be tempting to neglect other forms of traditional advertising if you focus all of your efforts on optimizing your digital assets.
Any media you use (radio, newspaper), out-of-home advertising you develop, direct mail you send or brochures you distribute need to consistently align with your online image and messaging. If you find this is too much of an investment, consider dropping one or more items. The truth is that your students are paying attention, and if they are using your marketing as intended, all roads lead to your website. And if the ads they see look completely different than your site, it could raise a red flag. While considering such a large investment, students want to be confident in what they're buying. The bottom line is: inconsistent branding can send mixed messages.
Here are some tips to align your traditional and digital advertising for a cohesive message to your students:
Use your brand standards manual (or develop one if you don't have one)
Update your website and materials at the same time for version control
Route all creative through an agency or internal design staff for consistency – don't allow outside media companies to develop creative for you
Develop a strategy document with key messaging points to use for all marketing
Make your marketing match up to the in-person experience
If you marketing is doing its job, it is generating leads who are genuinely interested in what your school has to offer. But prospective students are not only looking for a degree, they're looking for an experience. They may be wondering:
What will my peers look like?
How will I spend my weekends, nights or time online?
Who are my professors?
What kind of network will I have?
How will I be treated?
Will I fit in?
The best way to help your prospects overcome these obstacles and answer their questions is to address them in-person, and in a way that is consistent with the image you've portrayed online and in your marketing. Simply put: make sure what they see when they attend an info session, preview day or campus visit matches up to what you're advertising. This also goes for phone calls with admissions staff.
Tips to maintain a cohesive brand both online and in-person:
If you promise a personal scale program, do your best to greet prospects by name.
If you market a robust network, use an impressive alumni panel at your events.
Use pictures of real students and alumni, actual classrooms and campus photography.
If you tout world-class faculty, arrange a meet and greet with your professors.
Making sure that your prospects see you consistently online, in-person and in advertising can create a solid image of your school during a time when they are making big decisions.
As you are looking for ways to streamline your messaging? GPRS can give you the insights you need to align your communication, digital advertising and in-person events through branding.