BY Anthony Campisi | August 28th, 2019
3 tips to push past misconceptions and launch your new online program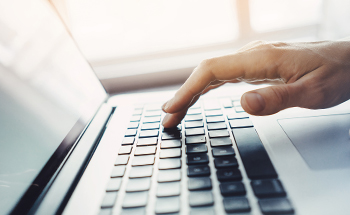 If your school is facing the challenge of launching your first online program or expanding one, the next steps are not for the faint of heart. Regardless of your role: marketing, product development, recruiting or instructor, growing pains are inevitable. Read on to discover common challenges and some tips for overcoming them.
Internal pushback
Whether your school is innovative or rooted in deep tradition and slow to change, it is likely that someone (or many people) will oppose this shift. If it's different from the way you've done things in the past, there will be resistance. But the truth is, online education is quickly becoming less of a trend and more of a mainstay. There is a way to do both; so focusing on that can really help push through some of the barriers.
So much competition
Let's address some misconceptions. Institutions tend to think that going "online" can be overwhelming because it changes their entire market. Should you begin marketing in Australia, Greenland and Europe? Should you hire a translator to write all of your content in Japanese? How will you compete with the online education goliaths?
Relax. Trends have shown that although online programs do give you more opportunities to reach more people, it is more likely that you will have your best luck with your current geographic target where your brand is already well known. This is a great starting point and you can slowly expand your geography by 100 miles or so to see when the demand tops off, and then gradually pull back to achieve a balance.
The question of "how?"
Online content is very different from content that is delivered in person. A fair amount of work can go into converting existing content into an online format, building new content that keeps students engaged and making sure it still aligns with your brand. And then there are the questions about marketing, recruiting and cost structure, to name a few. As you are delving into the deep questions, you'll need an experienced partner to help you plan, and help ensure success.
For schools looking to launch a new online program, expand existing ones, or possibly transition away from a traditional Online Program Manager (OPM), GPRS offers de-coupled services to help you accelerate growth and market programs. With powerful lead generation services, as well as call center solutions, we can help you increase market awareness while building a steady stream of qualified candidates, and enrollments. Contact GPRS today to learn more.