BY Anthony Campisi | June 30th, 2020
Protecting your brand in a time of judgement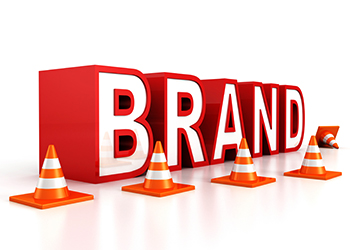 According to Amazon CEO Jeff Bezos, "Branding is what people say about you when you're not in the room."
And at the moment, most of us are not "in the room" together. So how, during this pandemic, can higher ed institutions protect their brands when electronic communications are replacing in-person interactions and it's more important than ever to "get it right"?
A brand identity is a delicate balance of your values, personality, promise, communications and what you want people to feel when they interact with you. Most importantly, it gives people a reason to trust you. But that can change quickly.
In today's hyper-sensitive environment, just one statement can polarize an entire group and all eyes are on how we react online, in communications and on social media. The brands succeeding are pivoting their communications to address adversity, lead with confidence and emphasize commitment to their students.
Re-evaluating (and enhancing) your brand promise
Although your brand promise can help you sell an educational experience, career development, a network and personal development, right now, it also needs to:
Display your resilience
Illustrate corporate social responsibility
Convey a promise of safety
Brands right now need to go above and beyond. Higher ed institutions are no exception. Returning to the basic tenants of branding with a SWOT analysis can help your school make the necessary communication shifts needed.
Strengths – positive things that give you an advantage in the market
Weaknesses – challenges that give you a disadvantage or areas for improvement
Opportunities – ways you can adapt to capitalize on change
Threats – things that cause you problems on a larger scale
You may need to expand upon your brand promise and take it a step further to relate it to the current situation. For example, brands in higher education tend to focus on belonging, advancement, personal scale and continuous learning. In a time where prospects are looking for a safe space where they can accomplish their goals, reiterating these ideals can go a long way to strengthen the relationship.
Re-evaluating your target's needs
What mattered to your audience a few short months ago has most likely changed. Although their core values may remain the same, the situation has dictated an extreme pivot in priorities. If education and career development isn't on their priority list, your communications can sound tone deaf if they are not addressing their needs. The tricky part is that there are so many opinions swirling around right now relating to COVID and recent events that it's really difficult to tell where people fall. They may have lost their jobs, may be caring for a family member, homeschooling, attempting to work from home and struggling with uncertainty.
If you don't want to lose them, a fair dose of empathy and confidence can go a long way. People are being inundated by communications from everywhere. They can check out and unsubscribe if it's too much. Less is more. Try addressing your prospects' concerns in a neutral, informational fashion vs. giving opinions – and keep the focus on them.
Communication tips for protecting your brand
Minimize polarization by keeping things neutral and informational
Put a hold on opinion pieces right now
Avoid attachment to political stances and public figures
Avoid making negative statements – replace with authentic positivity
Reinforce your brand promise
Avoid information overload
Address adversity confidently
Reassure students, prospects and influencers you are focused on safety
Use social media carefully
As you navigate this time of uncertainty, lean on partners who have experience in branding, digital presence and messaging. GPRS can help you quickly shift your digital advertising and brainstorm ways to pivot your messaging to protect your most valued asset – your brand.