BY Alicia Lyons | March 6th, 2019
SEM and SEO – Working Together to Boost Recruitment ROI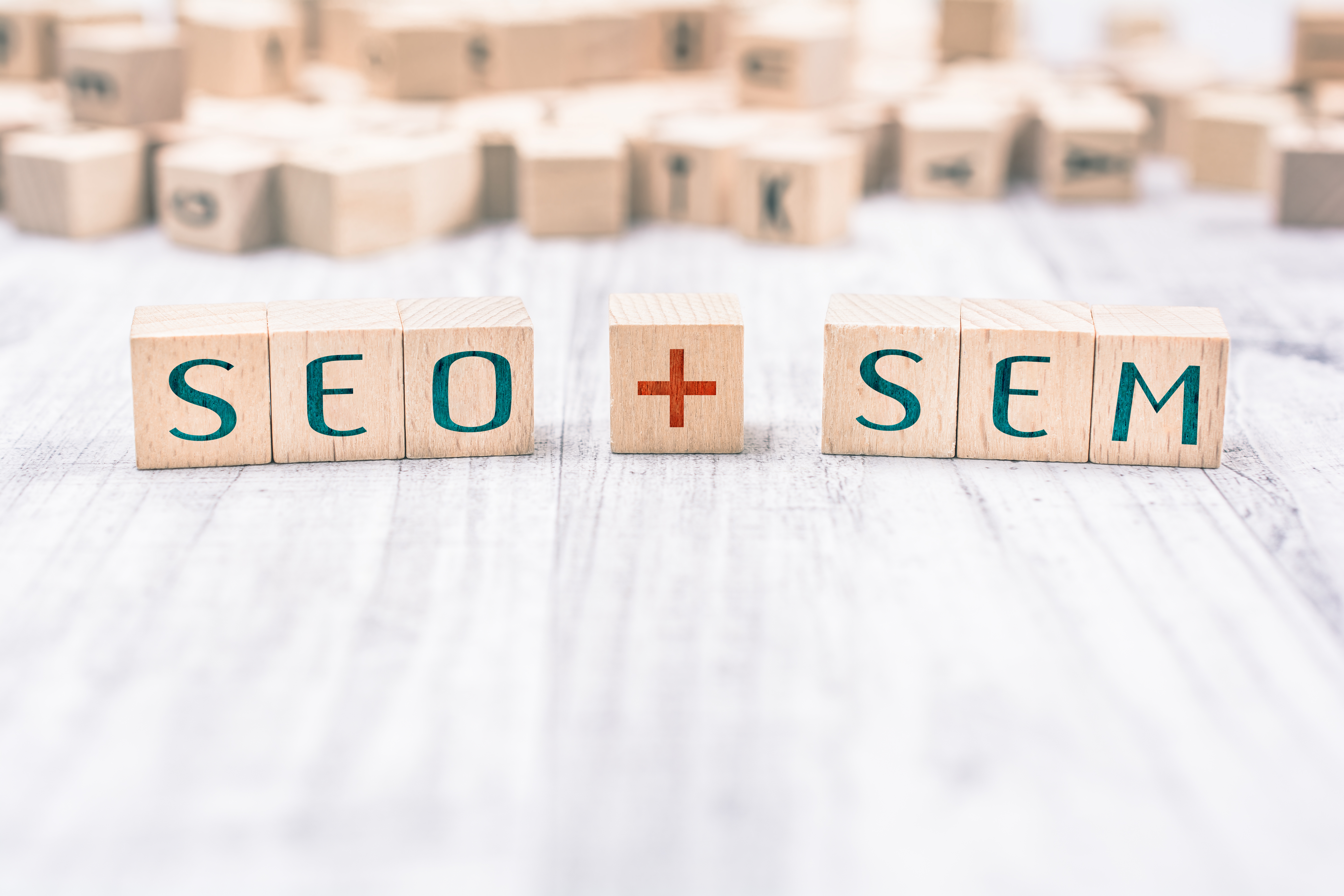 SEO and SEM are two very different animals, but they can be finessed into working harmoniously together. In order to create a complete and comprehensive graduate program marketing strategy, it's best to apply them both holistically.
What is SEO?
SEO stands for search engine optimization, and it's how high your program appears in search results.  It uses free, algorithm-driven methods to achieve a high placement in search engine results.
The Keys to SEO:
Strong keywords in your titles and content
Keyword rich and fresh original content
Building backlinks
Faster page loading times
The good thing about organic SEO is that it's free. However, unless you have an extremely niche market, which an MBA program does not, then it's difficult to compete on SEO alone. Organic SEO is always something to consider when developing a website. And you want to harness it when looking to raise awareness of your programs, but it is further up the sales funnel and it will take longer to convert leads. However, don't dismiss it, as you are likely to have a stronger paid marketing campaign if leads also see your organic SEO results. Now, let's look at SEM.
What is SEM?
SEM or Search Engine Marketing is the process of using paid methods to garner search engine conversions.
Some examples of SEM are:
Pay Per Click (PPC)
Google Ads
Google Display Ads
SEM is also conversion focused. Most of the paid advertising is targeted at landing pages or contact pages. This pushes students through the enrollment funnel faster than SEO. It urges them to take an action and convert.
SEO: earning traffic through unpaid means
SEM: acquiring traffic through paid means
How can SEO and SEM work together?
Backlinks
Your paid ads could also increase backlinks. Backlinks are links on external websites that lead back to your website and as a result give your website more credibility and a higher SEO score.  The more visibility that your website has then the more options for backlinks. So, although your backlinks don't affect your SEM they do affect your SEO score. Your paid efforts will increase your visibility and therefore increase your organic results.
Promoting Your Content
A website is a great way to share fresh content, but it can be hard to find an audience.  Best practice is to write quality content that serves as an answer to the questions posed by users. Then you should promote the content using PPC ads and display ads.  The paid ad will take the user directly to the content, but it will also improve your search results and your position on the page. This makes it more likely for a user to click on your organic link.
Keywords
When creating your PPC campaigns you will be asked to choose your relevant keywords. Keywords could be things like EMBA, EMBA program, best MBA degrees, and high ranking MBA degrees. These keywords are how a search engine will know what searches to serve your ads to. You can also use the same keywords on your website. This way search engines will pull your website for the same searches for free. Sprinkle a few keywords in the content of your website for the best results.
Using SEM and SEO together not only increases your search engine ranking, but in the long term it will also save you precious budget!