BY Anthony Campisi | September 30th, 2020
What will the next round of recruiting look like?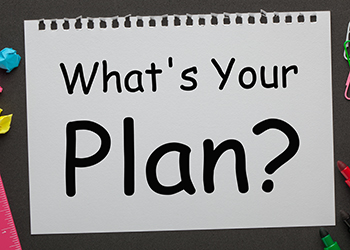 When the Spring 2020 recruiting cycle was upended mid-stream due to COVID-19, many schools had to pivot quickly. Since then, the entire higher education industry including recruiters, marketers and leaders have been operating in pandemic emergency mode, focusing on the short term out of necessity and trying to remain as flexible as possible to address continuous change. As such, there have been significant impacts on recruiting and enrollment in higher ed. However, in thinking about the upcoming recruiting cycle, it may be time to regroup and think long term.
Although you may be staring down challenges to your planning process that include financial pressures, demographic changes and technology innovation, it's important to realize that the opportunities to reshape your school's recruiting process are abundant. While you're developing your projections, enrollment goals and the supporting strategic marketing plans, here are four ways to prepare for the next round of recruiting.
Focus on building community
At a time when many people – your prospective students included – are feeling isolated due to continued social distancing, one-to-one connections are critical. According to an Inside Higher Ed article that examines the community college model of building relationships beyond the traditional college campus experience, checking in on your prospects virtually to address their needs can mean the difference between yielding a student or losing them.
Invest in technology
If there was ever a time to upgrade your digital technology, it's now. Let's face it, the online recruiting events you begrudgingly accepted last Spring in hopes that they would be temporary, are not going anywhere. In fact, it appears that they may become a staple in the foreseeable future. Be sure your internal tech partners are up to the challenge and your team allocates the time and resources it will take to learn how to use new meeting platforms and digital collaboration tools.
Continue offering options
Your students (and prospective students) want to know your plan. They are interested in how you are altering your recruiting process including admissions testing, events and application deadlines. They're also curious about what their degree experience will look like, what shape leadership development and career planning will take and how they'll interact with other students safely. During a time when there are a wide variety of preferences – in-person, virtual, hybrid— and several barriers to decision making, the most important thing you can do is to instill confidence and set expectations with a clearly laid-out plan, addressing as many concerns as possible and clearly outlining what they can expect.
Remain flexible
According to many higher education leaders, thinking long term – although difficult when the future is unsettled – is critical. If it's possible, find a way to create a roadmap that allows for quick alterations. Contingency plans can give your team and prospective students confidence that you're prepared to pivot quickly and efficiently when needed.
Need help?
Navigating the upcoming recruiting cycle will be challenging. But developing a strategic plan that builds community, integrates technology, offers options and allows for alterations can help you meet your enrollment goals. If you need help creating a realistic recruiting plan that can help you gain more quality leads and seated students, GPRS can help.