BY Anthony Campisi | January 29th, 2020
Using CRM to support nurture and re-engagement strategies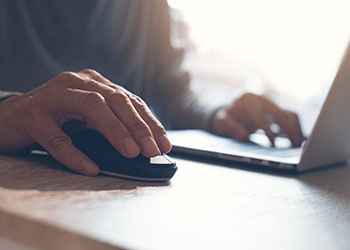 The beauty of most CRM (Customer Relationship Management) platforms is that they give your school the ability to automatically connect with your prospects, over a set period of time via email, with limited manual labor involved. Using these tools can help you nurture your leads so they feel cared for, and give them the information they need to take action. Here are some creative ways on how to use CRM data to keep engagement high and re-energize prospects that may have fallen off the radar.
Nurturing leads
In a recent blog, we talked about managing your relationships with prospective students using different email communications tracks, content and frequency. When you have a communications roadmap, you can set your CRM to send filtered emails to certain prospects based on their demographics and stage of application. This takes the manual work out of sending emails and saves you time. Once you've completed the upfront work, it's important to not just "set it and forget it." The true value of using a CRM to nurture leads really comes in the next critical step after the emails are sent. Tracking, measuring and analyzing your data is key so you can act on your findings for better results.
A CRM gives you all of the data you need to make decisions on how to nurture your leads:
Engagement level – How often are prospects opening your emails? If you see a drop with 2X a week, but a surge with 1X a month, you can adjust your frequency to find a happy medium.
Best (and worst) performing subject lines – Which lines or themes are the most popular? If subject lines with questions and calls to action have high open rates, consider using these more often.
Clicks within the email – What are the most popular links and CTAs? If you notice videos and buttons with CTAs have higher click rates, be sure to use these consistently and creatively.
Filters – What filters are working the best? Based on certain segments that respond the best, try to adjust your strategy to maximize the engaged prospects.
Re-engaging leads
Even with the most sophisticated marketing strategy, it is possible for some leads to go radio silent. In a recent blog, we talked about how to re-energize stagnant leads by customizing content, auditing your communications mix and varying your calls to action. The key with stagnant leads is that you can only re-engage them if you know why they stopped interacting in the first place. And a CRM gives you all of the data you need to find out why your leads stopped engaging so you can develop a plan to get them back on board:
If certain groups aren't opening emails about application deadlines, they may need more information before they're ready to take the next step. Try addressing their barriers.
If your leads are opening your emails but not clicking, try varying your calls to action and including different ways for them to interact like viewing a video, or linking up with you on social.
With inactive leads that haven't interacted in six months to a year, you can create a re-engagement campaign using an enticing offer to spur action. Some examples include access to a value-added webinar or exclusive event, or even a personal invitation.
If you need more ideas on how to use your CRM, nurture your business schools leads through your system or re-engage leads that have stopped interacting, contact GPRS today. We can help you choose a CRM, help you learn how you use your existing data and set up a plan for capturing actionable information that you can use to turn your leads into seated students.