BY Anthony Campisi | October 23rd, 2019
Investing in landing pages that are user-friendly, informative and optimized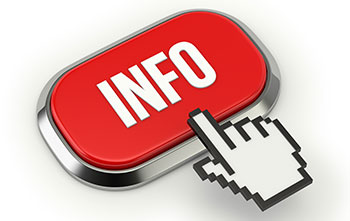 Say you're aimlessly scrolling through social media or you're on your favorite news site and all of a sudden, you see it – the thing you've been waiting for. It's going to change your life. It's the price you want. So really, it's perfect. You must buy it right away. You click on the link while anxiously reaching for your credit card. The link takes you to the company's homepage and you scroll and scroll. You may even click over to another page looking for the very product you wanted. It's not there. At this point, you're frustrated and less likely to buy.
Don't let this happen to your prospective students. While this may be an over-exaggerated scenario, and it's not likely that your prospects would be applying and ready to pay for tuition in one simple click, you certainly don't want to lose them at this stage, or extinguish their enthusiasm for your brand. If it's the first time they are engaging with you, you've done the hardest job which is to grab their attention. But the next step is to make sure the experience is consistent. When they click on your link, you want to secure their interest and action.
Ways to optimize your prospects' experience with customized landing pages
Address directly what they have seen in your ad so the messaging is cohesive.
Keep your branding front and center, use imagery and make the landing page visually intriguing
Give them enough (less is more) details about your school to be intrigued and request more information. Think 3-5 bullets.
Provide a simple call to action, i.e. request more info, download a brochure, see a list of admissions events.
Keep the form simple with 4 fields – first name, last name, email and phone number.
Ensure the transfer of data (to your organization) is clean. Route it directly into your CRM to avoid manual labor and minimize mistakes.
Employ "thank you" pages (after an inquiry is completed) to redirect to your website.
Why invest in a landing page?
While you have spent a lot of time building and optimizing your school's website and it may be seen as the primary source of information for your prospects, it's not always the right place for them to land after they've seen one of your ads. Custom landing pages can offer your future students a simple solution for the specific information they seek. If they've clicked on an ad, they're willing to go a step further than just browsing your website. And if they've never seen your website or they're not aware of your program, you don't want to overwhelm them with too much information. Using a gateway landing page can make all the difference for that first connection, and give your prospects confidence to keep exploring further through the information request phase.
Not to mention, a landing page that routes to your CRM that is properly coded can help you determine how well your advertising is working, response rates and ROI. And with a sophisticated Prospective Student Data Platform, you may even be able to track your ads and landing page activity back to seated students.
If you're looking for ways to build your next campaign and structure your landing pages to collect information that can also integrate into your CRM, contact GPRS today.