BY Anthony Campisi | September 15th, 2022
What do updated search algorithms mean for your school's content?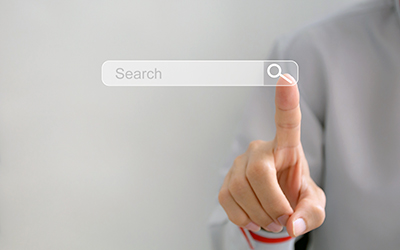 What impact do Google search algorithm updates have on your school's online presence? The answer is, "it depends" on how unique, credible and relevant your existing content is and how you plan to enhance it in the near future. Recently, Google announced that it would be launching a search algorithms update, enabling people to find high-quality content. The Google Helpful Content Update will include new ranking improvements that aim to reduce low-quality, duplicate or unoriginal content presented in search engine results pages (SERPs) and give users more credible and original information. It also aims to focus on "people-first" content and encourage content creators to put more time and effort into creating usable content for their customers.
In a recent blog, we discussed how content marketing can create a robust online experience for your school. Content formats include your website, SEO, email marketing, social posts, videos, podcasts, infographics, blogs, online panel discussions, and webinars, to name a few.
These elements all work together to showcase your school and reinforce your value proposition in order to engage prospects who are in the searching phase of their journey. Carefully created and curated content can collect leads and guide them through the funnel toward becoming seated students.
The rewards of creating content
Creating content is hard work – it takes marketing dollars and time for people to create. But if it's done right, your content can then turn around and do work for you. It's almost as if you're creating a machine (content) and then automating it to go out into the world and find your next class. And many types of content marketing can actually be less expensive (in the long run) than paid digital advertising because it doesn't need to be refreshed or monitored as often. Once it's created, the momentum builds as it gains more and more viewers and enhances your site with rich SEO gains.
How search algorithms work
This brings us to how the Google search algorithms affect your school. Every time Google updates its algorithm (which can be quite often), it is in the interest of the user. Google wants its searchers to be rewarded with what they are seeking quickly and accurately. This most recent update aims to connect users with sites that have deep, relevant content. Content that is unique and not duplicated anywhere else. Therefore, if your school's site is short, to the point, and favors bullet points, you're going to lose out. If your site includes editorial content that goes deep into a topic, original storytelling pieces, and a rich media experience, you're in luck.
How does this change how you create content? Here are a few tips:
Ensure your content is unique to your school and originally created
Gather credible facts that can be specifically associated with your school's programs
Include compelling storytelling elements that are tied to search termsv
Include a variety of content types
So, how do you optimize search?
It's impossible for a marketing or admissions professional to keep up with Google's continuously shifting algorithms and digital marketing trends. It can help to partner with a specialized digital marketing firm that understands the intricacies of content marketing and tracks trends to ensure your strategy is up to date and performing at its maximum capacity.
If you need help determining how to create rich content for your school's online presence, GPRS can help. We have worked with over 150 graduate programs and have insights into content and SEO best practices, and how competitive schools are using these tools to position themselves in the market. Contact us today to start the conversation.