BY Anthony Campisi | September 28th, 2023
How to Grow EMBA Program Enrollment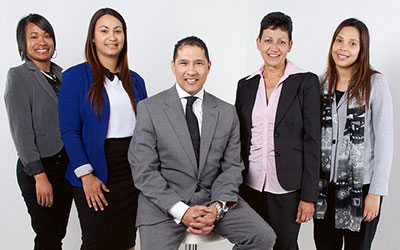 Executive MBA (EMBA) programs are a valuable way for working professionals to pursue an impactful, advanced degree. However, marketing to EMBA candidates is considerably different from trying to reach typical MBA candidates. The target audiences and core messaging are much different in each case, making things a bit more complicated.
So, how can grad schools reach candidates effectively and grow EMBA program enrollment? Here's a quick look at a few strategies to do just that.
Invest in content marketing
Content is king when it comes to reaching your target audience – something especially true for EMBA candidates. As working professionals, they already lead busy day-to-day lives and require an effective content strategy to reach them.
To reach prospective EMBA candidates and convey the benefits of your institution, employ a variety of content marketing channels. Blog posts and landing pages can convey your value props in detail, while video testimonials and case studies from current and former EMBA students is a great way to humanize your school and its benefits.
Social media platforms, especially LinkedIn, are an excellent way to build brand awareness and engage with prospective EMBA students. LinkedIn paid ads in particular can boost brand awareness, generate leads, and deliver valuable content to your target audience cost-effectively and efficiently.
Create the right personas to grow EMBA program enrollment
It's important to remember that the background of EMBA candidates differs substantially from traditional MBA candidates. When crafting your marketing strategy and messaging to your target audience, take a data-driven approach and create custom personas with this in mind. Remember that EMBA candidates are working professionals with considerable field experience already and different goals and pain points compared to traditional MBA candidates.
Similarly, make sure that you fully understand exactly who your target audience is and create custom messaging for them specifically. Undertake extensive research, hold interviews with current and former EMBA students, and take the time to fully understand the mindset of EMBA candidates and how you can best reach them.
Focus your messaging on benefits and value
When crafting your messaging to prospective EMBA students, focus on the benefits of an EMBA degree and convey the value of your school. As busy professionals, EMBA candidates need to know that their investment in an advanced degree will be worth their time. Position your school as the best place for career advancement and stress selling points like flexibility, networking opportunities, and leadership development.
Grow EMBA program enrollment today
EMBA programs are a great way for candidates to pursue an advanced degree, develop their skills, and build a lifelong network. If you're looking to grow your EMBA program enrollment, GPRS is here to help. Contact us today to see what our experience and resources can do for you.