BY Anthony Campisi | December 17th, 2020
Highlight the value of your

MBA 

specializations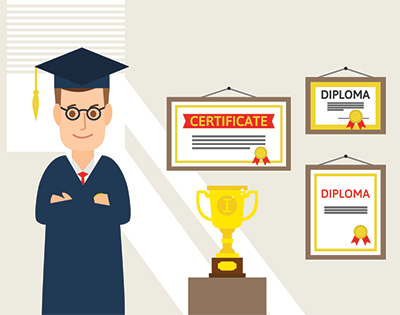 Specializations within an MBA program offer a deeper dive into a core business area or industry. Although an MBA can prepare students for working in any industry, specializations help improve their career prospects if they're targeting a certain type of business or role such as cybersecurity, healthcare or HR. In the past, specializations may have been seen as pigeonholing. Yet, in the current business environment where degree stacking and "up-credentialing" are becoming trends, they can offer greater professional opportunities. A commitment to a certain skillset or industry is being seen as invaluable to employers at the moment and may make candidates even more desirable. Some schools are offering the opportunity to gain more than one specialization during an MBA program.
According to the Princeton Review, the most in-demand MBA specializations are:
General management
International business
Strategy
Consulting
Finance
Entrepreneurship
Marketing
Operations
Information technology
In an uncertain economy, anything candidates can do to make themselves stand out is important. It shows ambition, commitment and the desire to go beyond what is required for their employers.
Communication about specializations
For higher education institutions, communications around specializations are tricky. The goal is to seem intentional about the specializations offered and transparent regarding the benefits.
Specializations are a bit of a catch 22. Your school wants to be seen as innovative and poised to respond to the needs of the market yet be wary of appearing to chase trends. Your marketing needs to follow suit. Here are some tips on communications about specializations:
Give background on why your school is qualified to offer certain specializations. Cite faculty expertise and research to give credibility.
Use identified industry trends. Make a case for why a specialization will be valuable both now and in the future.
Know your audience. Based on your key demographic, be sure to tap into what's important to them.
Use your geography wisely. If you're in an area where entrepreneurship is booming, focus on metrics that show how they could enter the start-up market successfully. If your area is a healthcare hub, a healthcare management specialization could be extremely relevant.
Your competition may not be who you think it is
While creating a communications plan for your MBA specializations, you may first rely on a competitive analysis to see what peer schools are doing. However, be aware that the traditional set you're used to reviewing may not be the only place to look. By now, you're aware of online training platforms like Coursera, Lynda, Udemy, edX and Udacity, to name a few. With a variety of leadership, management and specialized courses – some free, and many a much lower cost than an MBA – these platforms are being used by today's savvy business leaders to stack credentials and frontload their resumes. Don't underestimate the power of these platforms to cast doubt on the value of an expensive MBA program.
Although it may seem like an uphill battle to compete, this is actually where specializations can be central to showing your program's value and benefits. If your healthcare specialization is taught by a policy leader or a top-ranked physician, or it includes in-person immersions, highlight those. Does your HR specialization include a certification from an organization that would otherwise cost an additional fee? If so, be sure to include that in your messaging. If your strategy specialization includes working with a real client company to solve a business challenge, find ways to tell that story.
Need help?
If you need help crafting a campaign around MBA specializations, GPRS can help. With years of experience working in the higher education industry, we are skilled at customizing your message for your unique audience to increase enrollment. Contact us today to start the conversation.