BY Anthony Campisi | September 18th, 2020
The secrets behind building and maximizing your higher education marketing budget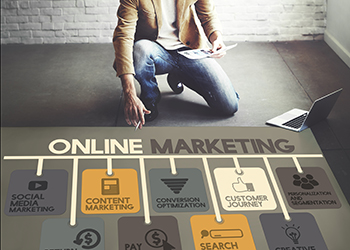 Say it's the beginning of your school's recruiting cycle and you've completed last year's analysis—reviewing enrollment numbers, the impact of marketing on those numbers and even cost-per-seated-student. You've solidified your marketing budget, planning is underway and you're feeling confident in your next steps. But then, you get the call from recruiting saying that they've added a new program or increased their enrollment goals. What do you do now? How do you build a media budget that can support your current programs while also making accommodations for these changes? Do you need to request more funds? How can you justify the additional funds, and more importantly, what's your new plan?
The budget
Many marketing plans and budgets, regardless of industry, are all too often determined solely by a percentage of gross revenue. However, if you start with the audience in mind, you can propose a fundamental shift in the way your school develops a sound marketing and advertising budget that can serve all programs.
If you've created personas, you have a good idea of where your potential students get their news. Different programs – even under the same brand – have very different audiences with varying media consumption habits, so developing a strategy for each one based on where they spend their time is critical. Examine if your audience likes social media, shares videos, clicks on ads or visits news, entertainment or business sites. This can help you create a roadmap for the types of digital media you will consider in your strategy.
Your strategy
A solid higher education marketing strategy is made up of a combination of your enrollment goals and the resources it takes to achieve those goals.
First, examine the key performance indicators (KPIs) for each program you're marketing – this will allow you to set targets and track progress against those targets. It will also help you determine the marketing toolkit you will employ.
Are you looking to cast a wide net and build awareness for a new program? Focus on garnering a high amount of impressions.
Are you looking to increase engagement with an existing program or new audience segment? Focus on generating content that will get more shares.
Are you looking to build quality leads and convert them? Focus on digital advertising conversions.
Here are some questions you can ask your recruiting and program team members:
How many enrollments do you need to make the program profitable?
How many leads do you need to yield your enrollment goal?
What has been your cost per seated student ratio for the past 2-3 years? What is ideal and realistic?
When is your key recruiting period and how do you see marketing supporting those periods?
The tactics
Once you've built your strategy and set your goals, it's time to develop the tactical plan. This is the proverbial "where the rubber meets the road" and where the majority of media planning and budgeting happens. If you've appropriately examined your audience, clarified your goals and built your strategy, making a decision on which tactics to use will come more easily.
Start with listing everything out and deciding on the ones that bring the highest ROI (you can rely on last year to know what has worked well). Focus on the high-impact tactics first.
Higher investment – conferences and recruiting roadshows, travel, revamping your entire website, targeted and produced web video marketing, inbound digital marketing including banner ads and paid search, search engine optimization.
Lower investment (especially if they can be done internally) – blogging, podcasts, shareable assets like checklists and infographics, faculty research summaries, SEO-rich landing pages with information capture, admissions webinars and chats, and virtual meet and greet events
All of these tactics can help you create a digital identity to reinforce your visibility and brand.
Need help?
Your digital marketing plan will be more successful at achieving your set enrollment goals if your budget is formulated during a careful strategic planning process. If you need help creating a realistic higher education marketing budget that can help you gain more quality leads and seated students, GPRS can help.