BY Anthony Campisi | March 26th, 2020
The importance of future work even in a time of unprecedented change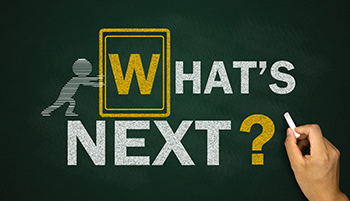 Thinking to the future can be overwhelming at the moment, especially when everything is a big question mark. Although you can't predict what's coming next for our country during the COVID-19 health crisis, it's important to continue work on your recruiting and enrollment plans so you will be positioned for success when everything normalizes. Here are some ways to keep an eye on recruiting and enrollment even though your plans are currently being altered.
Recruiting and enrollment events
Although we are just at the beginning of what the CDC calls "social distancing," and small gatherings have been restricted, there will come a time where people can come back out of quarantine for in-person events. In the meantime, here are a few ideas to consider for hosting events to fill your upcoming class:
Plan a couple of months out and determine whether it's feasible for you to host in-person events in the summer.
Consider hosting online recruiting events using zoom, skype or another online forum.
Have an admissions member record a video or podcast from a home office.
Host a Q&A conference call.
Students want to hear from you on how you will handle admissions and the start of the next academic year. Although you may not have all the answers, be prepared to address their questions. You need to validate their concerns and instill confidence that you'll work with them every step of the way.
Be sure to track how these new event types perform and lessons learned on hosting them. Some may be sustainable for the upcoming recruiting year.
Marketing strategy and digital advertising
During these unprecedented times, it's important to remember planning still needs to be done for the coming year. You still need to fill your class and don't want to lose the momentum you've gained with your marketing strategy. Here are a few tips marketers can follow to plan ahead:
Track your paid search and paid social data in terms of cost-per-click and impressions in Google Analytics. Information consumption habits are changing right now, and it may just be a temporary change, but your media strategy and messaging strategy should reflect the current environment.
Test and re-test. Now is the right time to try new things and measure the impact. Tough times provide new ways to connect with people.
Seek to build trust with current students and prospects through proactive communication and consider the long-term relationship at all costs.
Consider pulling out all the stops to give much needed relief to those who need it.
Email marketing and social media
Email and social continue to be key ways of getting in touch with your prospects so you'll want to be sure you're sending relevant, up to date information. If you haven't already done so, you may want to review all of your automated emails and planned social posts and re-visit your immediate communications plan. Don't go radio silent by any means, but do be thoughtful about what you send, and what your audience needs to hear from you right now.
Looking ahead to the next recruiting year, you may be able to find time to audit your email communications plan and brainstorm new ways of delivering social content. Have you always wanted to learn how to create simple animations for social or have you been interested in learning how to leverage a new tracking feature in your CRM? Now's the time to learn so when you scale your communications up again, you can apply new skills and abilities.
Extending deadlines, waiving tests and being flexible
Now is the time for ultimate flexibility. As you are making exceptions to ease the burden on your prospects, think about what you're willing to sacrifice now and long-term.
Deadlines – Extending deadlines to give your prospects assistance is a necessity in the current uncertain times. But also think about how you'll structure your deadlines for the following year and the impact of these temporary changes.
Waiving tests – If your program requires an admissions test for entry, consider admitting students now and letting them take the test later. This will allow you to be flexible but not sacrifice your standard.
Although these changes can be stressful, the best thing you can do is look forward and calm the nerves of your prospects as best as you can by having clear, consistent and accurate messaging.
If you're searching for other ways to manage the change within your marketing and recruiting organization, reach out to GPRS. We are here to help.